Freedom24 review – a Legitimate broker – 2021
Freedom24 review – a Legitimate broker – 2021
Freedom24 review from real customers. Is Freedom24 a Scam or an honest broker? These are the questions that are asked before trading with a broker because there is a lot of deception around. Traders began to trust brokers less and less. Now everyone and everything is being rechecked twice.
Especially if you are looking for a broker that you want to trade with huge capital.
Freedom24 review – our review
In the Freedom24 review, we will reveal all the crucial information. Everything that you need to know. We will analyze
Legal issues,
Withdrawal of funds,
Quotes, platform,
Feedback
Reviews from real traders.
We hope our review will help you decide with whom you want to start trading.
Freedom24 – Registration, Licenses, and Regulation
On the Freedom24 site, we see that the broker is part of the group of giants – Freedom Finance Europe Ltd., which conquer the financial market since 2013.
The company has several offices: Cyprus, Germany, Greece, Spain.
It is regulated by the Cyprus Securities and Exchange Commission (CySEC) under license CIF 275/15 issued on 20.05.2015.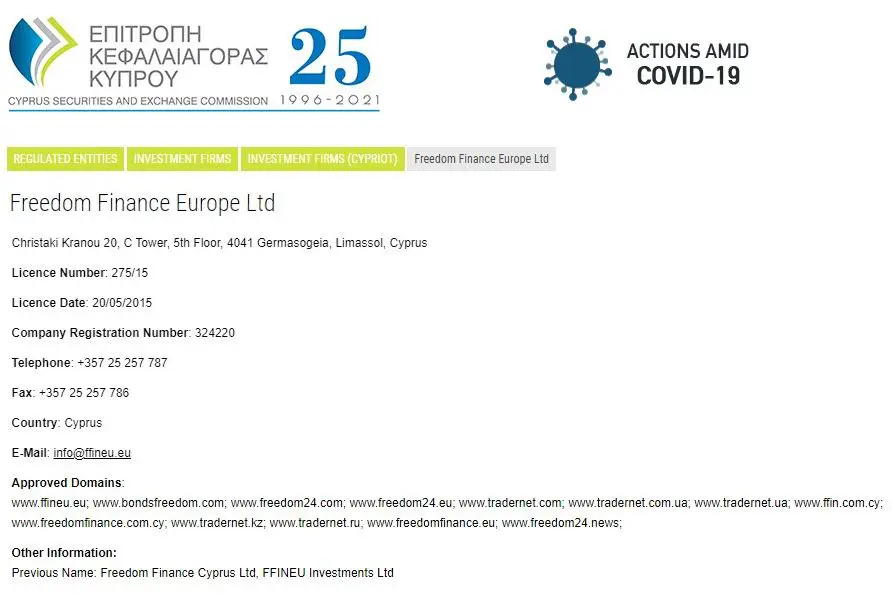 And based on the information provided on the website https://www.cysec.gov.cy that Freedom 24 can legally provide the following financial services: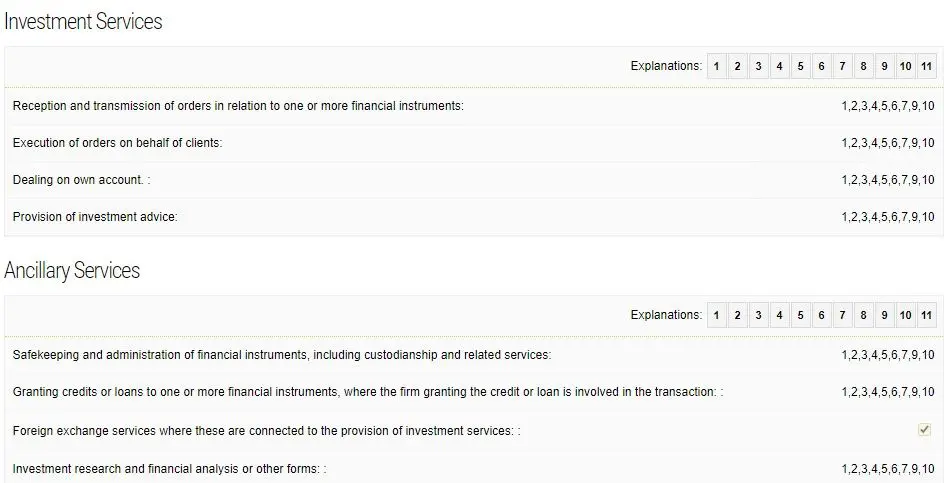 Investment Services
Reception and transmission of orders in relation to one or more financial instruments:
Execution of orders on behalf of clients:
Dealing on own account:
Provision of investment advice:
Thus, it turns out that these activities are directly related to the broker – the financial representative of the trader.
You can read more about their competencies and what they can legally do on the website https://www.cysec.gov.cy since it is indicated in their registration activity.
Ancillary Services
Safekeeping and administration of financial instruments, including custodianship and related services:
Granting credits or loans to one or more financial instruments, where the firm granting the credit or loan is involved in the transaction:
Foreign exchange services where these are connected to the provision of investment services:
Ιnvestment research and financial analysis or other forms:
The company can provide these services as they will be like related broker services. Therefore, they follow from its main permitted activities.
Trading accounts – Freedom24 review
Each Freedom Finance client has two accounts: investment and savings account (D-account). So the company adheres to the policy of free access for its customers to their products. The company does not set a minimum investment amount.
However, there is a condition for access to the new stocks at their IPO price – the minimum amount must be a deposit of $ 2,000.
About the IPO, we can say the following: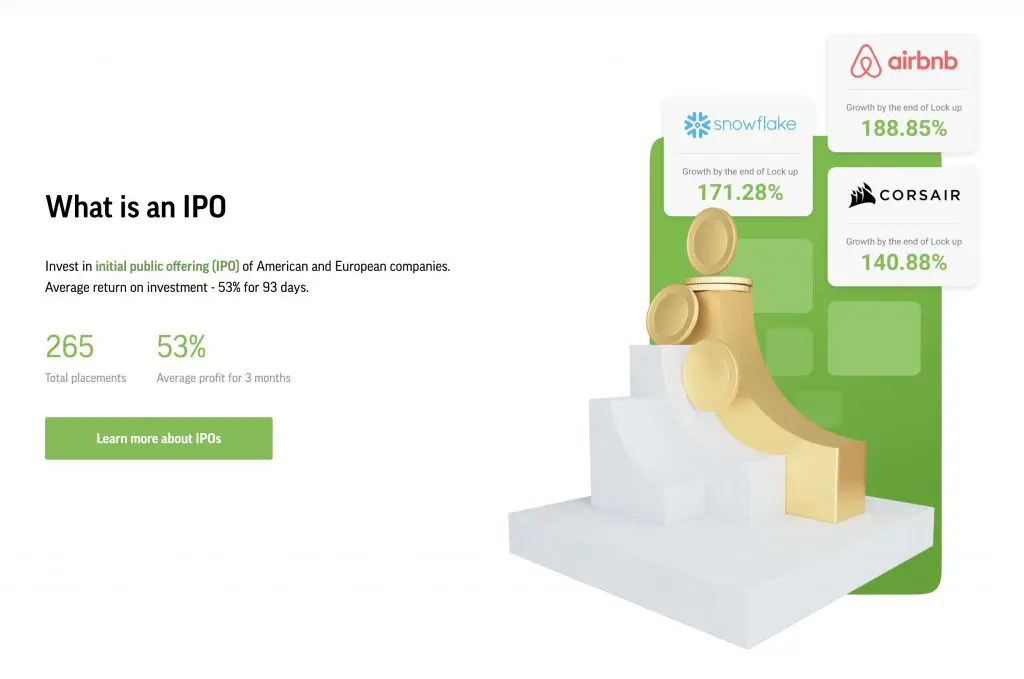 IPO (Initial Public Offering) is the first public sale of the company's shares to an unlimited number of persons. The company issues shares and places them on the stock exchange, and any willing investor or investment fund can purchase securities. This process is costly, but if the placement of shares is successful, the company will attract hundreds of thousands, millions, or even billions of dollars.
That is, this is your fantastic opportunity to invest in new companies that in the future may become the next giants of the industry like Elon Musk's Tesla.
Freedom24 offers a daily list of the companies who plans their IPOs soon. The average price increase of the stocks of the new companies is 53% in 3 months (Lock up period). Lock up is the time when these shares cannot be traded since they have just been released. The time is set by the exchange or the issuing company. Neither Freedom24 nor the people who bought it can affect the freezing time.
So the general conditions for everyone who will register and create an account in the Freedom 24 company will be the following conditions.
Freedom24 Review – financial structures about the broker
We also know that the company received a Temporary Permission Regime (TPR). The firm has opted for the United Kingdom's (UK's). Freedom24 chose this regulated authority to expand its presence in Europe. At the same time, to increase the level of confidence in the company among traders by obtaining a license in the UK from the FCA.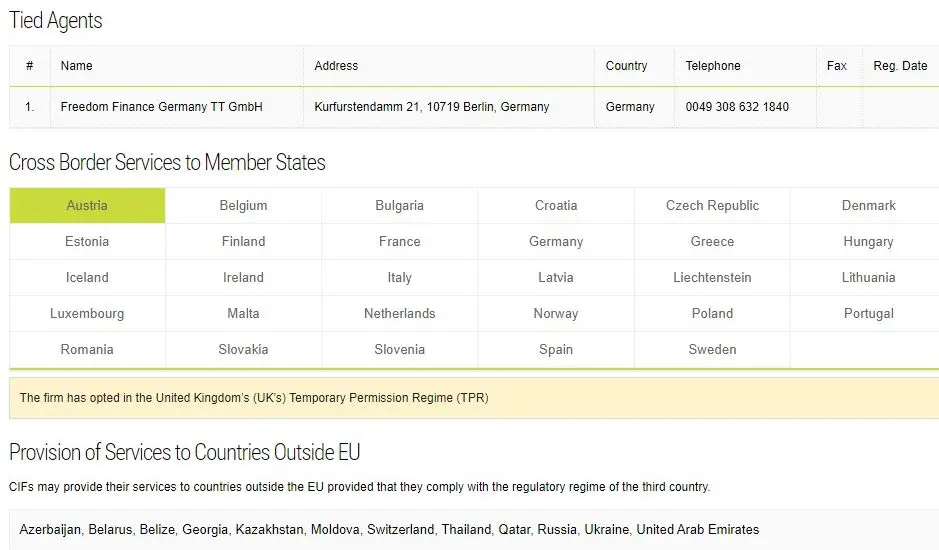 Provision of Services to Countries Outside EU
CIFs may provide their services to countries outside the EU provided that they comply with the third country's regulatory regime.
For example Azerbaijan, Belarus, Belize, Georgia, Kazakhstan, Moldova, Switzerland, Thailand, Qatar, Russia, Ukraine, United Arab Emirates.
And you can provide how many clients have been trading with freedom 24 since 2013. And what a considerable turnover of funds they have. At the same time, the Broker complies with all laws and operates in all countries by applicable law. So, therefore, it is the safest and most reliable.
And do not forget that Freedom24 already has a license from the Cyprus Securities and Exchange Commission (CySEC) under the CIF 275/15 license issued on 05/20/2015.
And it has not had any negative comments in his address for more than five years of work under this license. Which is essential, isn't it?
Account registration
Verification and documentation (KYC) – Freedom24 broker
Once you have started the registration procedure, it cannot be completed without KYC.
KYC verification is carried out as follows.
You will need a photocopy of an official document confirming your identity – a passport, driver's license, or any other ID.
Utility bill.
Freedom24 review: Brokers Support
If you want to ask a question or ask for help with anything regarding the broker. You can go to the website at any time and write to the support. And you can also contact them by phone: +49 30 863 21 84 0.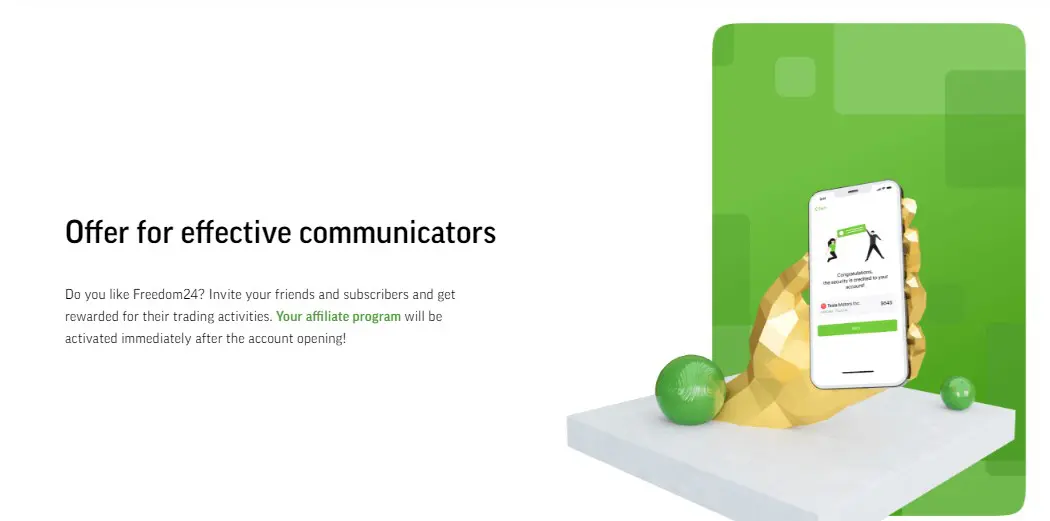 You can ask the broker to call you back to avoid wasting money on phone calls. If it is convenient for you, you can always write to the broker in the e-mail format: [email protected]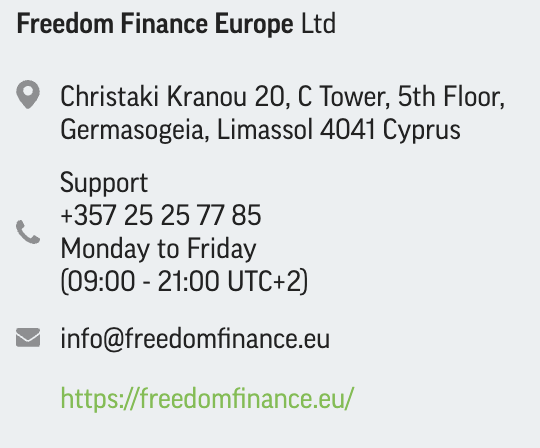 Freedom24's in Social Media
Freedom24's social media presence is represented by the Freedom24 Facebook Page, providing information about brokerage services, trading tools, and investment tips in real-time for traders all over the world. In addition, freedom Finance Europe Ltd has more than 350K Likes on its official Facebook page.
Freedom24 has an official YouTube Channel where you can find videos about trading tools, strategies, news from financial markets, and also video tutorials about the Freedom24 platform. Freedom Financial Europe Ltd's YouTube Channel already has more than 23K subscribers.
Brokerage company Freedom24 – review of their unique tools for traders
Freedom Finance Europe Ltd is the European subsidiary of a Nasdaq-listed Freedom Holding Corp with a market cap of just around $3.8B.
Freedom24 provides their customers 1 000 000 instruments on the Freedom24 trade platform.
Freedom Finance Europe Ltd is the only EU-based stockbroker listed on Nasdaq, allowing retail investors to buy new stocks at their IPO price (like Airbnb, Snowflake, Robinhood). Starting in 2015 with the Facebook IPO, they already offered to our 400,000 worldwide clients 250+ shares of the new companies
through the convenient online platform, including 40K trade stocks, 1200 ETFs, and 147K bonds on the largest exchanges in Europe, Asia, and the USA.
As part of Freedom Finance Europe Ltd's educational program Freedom Academy, Freedom24 provides regular educational webinars with the world's leading investment professionals in real-time. The sessions are broadcast live via the Freedom24 website, and usually, they are followed by a Q&A session for all registered traders.
Freedom24 broker reviews
The majority of the reviews on Freedom24 are favorable. Traders credit Maxim Manturov, their manager. They discuss their success stories. Many people believe that Freedom24 broker is one of the finest in the financial sector.
John, 30 years old:
"Freedom24 is really great when it comes to trading, you always win with Freedom24!"
---
Jamie, 29 years old:
"I absolutely love Freedom24. Freedom24 is probably the best financial investment I have ever made. Analyst Freedom24 Maxim Manturov is so easy to explain, within a matter of minutes my life was changed forever!"
" Freedom24 has helped me go from being completely broke to being financially independent. Freedom24 enables you to win trades, which is just fantastic! Freedom Finance is indeed the real deal and beats any other finance companies I have ever seen."
---
Bob, 40 years old:
"Working with Freedom24 has never been easier than now. Freedom24 is the only company I know that provides the best customer service without ever sacrificing any one of its values!Freedom24 always makes sure that every single one of their clients are happy and content with Freedom24 services. This fact alone is the reason Freedom24 has managed to build up such a great reputation over the years!"
"Freedom24 is simply fantastic! Freedom24 provides you with multiple ways of receiving profits and their customer service department is absolutely phenomenal. Freedom Finance gives me 100% satisfaction every single time!"
---
John, 30 years old:
"Freedom Finance is not a scam. Freedom Finance has been around for over 10 years and they have never once run off with any of their clients funds."
"Freedom24 is the only company I know that gives you multiple ways of receiving your profits and that has a great customer service department. Millennium Specialist has given me 100% satisfaction every time!"
Freedom24 review – Conclusion:
A decent and proven broker who is trusted by thousands.
The most fascinating thing is the availability of the new stocks at their IPO prices like this one. Individual selections for buying the news stocks at their initial price are prepared by Freedom24 analytics experts.
So, this is your chance to invest now and make money 65% sooner than later.
Also,  it's a secure broker since it has a CySEC license. Freedom Finance Europe Ltd. is a fully regulated firm with a long history of successfully delivering financial services to the majority of its clients. Freedom Finance Europe Ltd. is transparent, competent, and fully compliant with MiFID II, which establishes the highest level of investor protection possible.
Standard & Poor's Global Ratings assigned Freedom Finance Europe Ltd. a "B-" corporate credit rating. This gives it a stable outlook.
The company is growing fast and the success of its founders is reflected in the excellent growth rate that is possible due to their long-term experience of more than 8 years in this sector.
Experience the best rates and opportunities to succeed with Freedom24 by joining them now. You can review, compare and test their services risk-free by demo platform.
Investments in securities and other financial instruments always involve the risk of loss of your capital. Investment in an IPO may involve additional restrictions. The forecast or past performance is no guarantee of future results.